16th century victims:
1574 Alice Reade of Lawford
1584 Joan Thatcher of Lawford
1598 William Ruffle of Lawford
1566 Emma Crosse of Manningtree
1594 Anne Harvey of Manningtree
The Witchfinder's victims:
1645 'Mother' Benfield of Lawford
1645 Jane Bigs of Lawford
1645 Jane Browne of Lawford
1645 'Mother' Clarke of Lawford
1645 'Mother' Forman of Lawford
1645 Rachel Flower of Lawford
1645 Mary Foster of Lawford
1645 Mary Greene of Lawford
1645 'Mother' Goodwin of Lawford
1645 Frances Jones of Lawford
1645 'Mother' Miller of Lawford
1645 Mary Rhodes of Lawford
1645 'Goodwife' Wayt of Lawford
1645 Anne West of Lawford
1645 Rebecca West of Lawford
1645 Sarah Bright of Manningtree
1645 Elizabeth Clarke of Manningtree
1645 Ellen Clarke of Manningtree
1645 Elizabeth Goodwyn of Manningtree
1645 Elizabeth Gooding of Manningtree
1647 Nicholas Leech of Manningtree
1644 Elisabeth Gooding of Mistley
1645 Anne Leach of Mistley
Witch-hunts were a part of England's history at least back to the 16th century, and wide spread in Europe from the 14th Century. James I of England (James VI of Scotland) was instrument in the persecution of witches in England. The insecurity of the English Civil wars added to this fear.
However in England it took on a whole new dimension with a arrival on the scene of the self proclaimed 'Witchfinder General', Mathew Hopkins.
The son of the local Rectory, Hopkins lived and based his reign of terror from Manningtree.
It is generally accepted that the Mistley, Manningtree and Lawford victims were some of the first if not the first so called witches persecuted by Mathew Hopkins ( the self acclaimed 'Witchfinder General')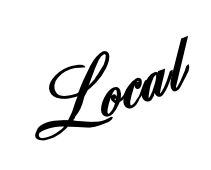 It is worth stating the obvious;
several of the above names are duplicated or have very similar spelling. Any genealogist will be aware that 400 year old records do contain errors and a variation in spellings.
I believe that the actual number of executed local 'witches' in the area numbered about 12 or 13. For a small community this was a still extremely large number.
You can see Hopkin's impact, there were 5 local cases in twenty years prior to his reign of terror, and up to 23 in the 14 months between 1645 and 1647.
First hand witness to the trials in Chelmsford of the Manningtree Witches
Arthur Wilson, (Steward to The Earl of Warwick).
Had the following comment to make:
....could find nothing in the evidence that did not sway me to thinke them other than poore, mallenchollie Envious, mischevious, ill-disposed, illdieted, atrabil[io]us Constitutions, whose fancies working by grosse fumes & vapores might make the imagination readie to take any impression whereby their anger and envie might vente it selfe into such expressions as the hearers of their Confessions, that gave Evidence, might find cause to believe, that they were such people as they blazon[e]d themselves to bee.........
External Link to:
Manningtree Museum & Local History group.
Credit - Philip Cunningham0